Music Instruction for All Learners, Inc provides a comprehensive educational and performance
driven Arts program that bridges the gap from interest to understanding enriching the whole
student through study and application. Principle foundations are taught by experienced
professors in supportive, equitable and motivating environments that provide rich
development of student's interests.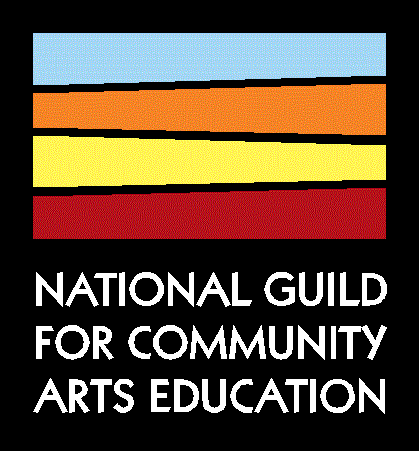 MIFAL INC is a lifelong dream come true. I've always dreamed of building something where I can share my passion for music with students of all ages. A passion that will take them anywhere they want to go. Come and be part of that dream.
Faculty that are supportive,
equitable, and aware of
Student's challenges and
passions for their Art, while
providing a motivating
environment.
Application & Development
Real-world application and
superior development of
Students and Faculty from where
they are to where they want to
be through collaborative
projects and experiences.
Enlightened and systematic
instruction to develop the
whole student. Giving
students command of the
who, what, where, when
and why of their chosen Arts
program.
The educational philosophy of MIFAL is rooted in the belief that young musicians can best develop their artistic potential in a supportive, non-judgmental and motivating musical environment. We are committed to helping our students develop a solid technical and musical foundation at every level as they develop their discipline and love for music. We provide comprehensive training for gifted young artists preparing for a career in music as well as offering lessons to those for whom music enriches their main pursuits. We aim to support each child's unique path and our hope is that all our students will derive meaning from their relationship with music throughout their lives.
Dr. Katherine (Kathy) Brown
Orlando Johnson received his first piano lessons from Miss Darlene, a Sunday School teacher at the local Menonite Church near his North Philadelphia home. He thinks it was probably a trick to get him to come to church, but Miss Darlene was a faithful presence in his life, sowing the seeds that would later become a lifelong passion for music. Not having a piano of his own, Orlando would take the bus to school before 6:00 AM every day to practice there, as well as at the Community Center in town.
He eventually earned his BA in music from Temple University, and began teaching his own piano students when he was just 18. Mr. Johnson's passion for excellence and heart for teaching comes through in every lesson. With each keyboarding instruction comes great wisdom that leads to great students.
Growing up in Sarasota, Florida, Dee got her musical start very early while attending a church and school with a large music ministry. When she was 11, Dee started singing with the Sarasota Youth Opera, where she began to be compared to the vocal legends Mahalia Jackson and Leontyne Price. This led to a scholarship to receive private voice lessons, and eventually to Berklee College of Music in Boston, MA where she completed her Dual Bachelor's degrees in Voice Performance and Music Therapy. She earned her Bachelor of Music in 2009.
Dee has been teaching music and art since 1999 in various schools, enrichment programs, and private lessons. As a music therapist, she worked with children on the spectrum and adults with mental illness from 2003-2010 before moving to Baltimore to attend Loyola University. In 2019, Dee received her Masters of Science in Clinical Mental Health, Counseling, and Spirituality.
Dee came to MIFAL in 2018 as an advisor and supporter, and was appointed the Dean of the Arts Academy in 2020. She currently teaches voice, piano, and guitar. She has high expectations for her students, but she teaches technique through song to make learning enjoyable and relatable. Students who study with Ms. Dee receive a wealth of knowledge and experience, along with genuine care for their mental, physical, and spiritual health.
Dr. Kathy Brown has performed extensively locally and internationally as a solo pianist/keyboard player, an accompanist and with her band 'Kathy Brown and Friends' over the past 20 years. Initially self-taught in reading music and playing 'by ear', she studied classical piano (Associated Board Royal Schools of Music, England) and later studied jazz piano under private tutelage in Jamaica. She has also attended master classes and private classes with USA jazz pianists Barry Harris, Kenny Barron and Joanne Brackeen.

She plays a wide variety of musical genres including contemporary Jazz, Latin, African, Reggae, Pop/R&B, Jamaican Folk, and alternative styles.

Kathy teaches piano classes privately, formerly taught after-school piano at the American International School of Kingston, and in 2012, taught workshops to widely varied audiences in South Africa on the History of Jamaican Music and Culture, and its influence on improvisation.
We've started a program where students who've shown extraordinary ability in the discipline of music, along with continuous study of their instrument, and keeping an "A" average in school have the ability to instruct other students. Our goal is to facilitate them as they are learning the art of instructing.
Honorary Dance Instructor
Marketing - Content Creator
Ms. Stanley has been a tireless advocate for the homeless, the less fortunate and young people. She speaks on behalf of those who have no voice and teaches them to advocate for themselves. Clearly a pillar in the community, Ms. Stanley's faith, humor, and consistent good cheer has enriched our community and encouraged all of us to use our time, talent and treasures to build a better world.
Regardless of how she serves, Ms. Stanley is always sharing a message of hope, encouragement and God's Love.